Okay, over two months without a post, so there is a lot going on. I wonder if there is anyone out there that cares enough to check the blog anymore.
First off, there is only eight more weeks before little Michael comes out and joins us. No, Morgan and I still haven't found out the sex of the baby, but it has to be a boy. I would be the world's most overprotective father to a girl, especially once she hit her teens.
This is Morgan's belly at 32 weeks.
Morgan made the Crib Bumpers for the crib. They're pretty sweet. She went with the classic cat and the hat.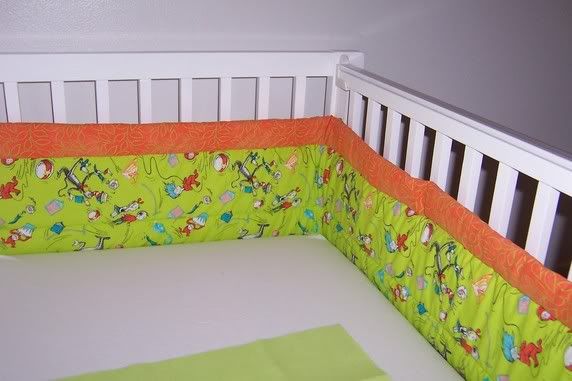 Okay, I promise I'll post more this week, but I've got to take off. First the 11pm news, then Chuck Suede has to meet up with some folks from work and belt out a couple of tunes.
later,
CS