That's right, at 8:20pm EST Elliott Anne joined our family, weighing in at 8lbs. 15.8oz.

It was a very long and tiring day. They induced Morgan's labor at 7:30am and started monitoring her contractions. At one o'clock the doctor was going to Break Morgan's water, but it broke on it's own at about 12:30pm. She started pushing at 5 til 5pm and she did great, she's the strongest person I know. After she had been pushing for about 2 and a half hours, the doctor decided that the baby was just too big and he was going to have to perform a C-section. Morgan was pretty upset and frustrated, but she was a champ, she's my hero.

We went into the OR at about 8pm and at 8:20pm Elliott joined us.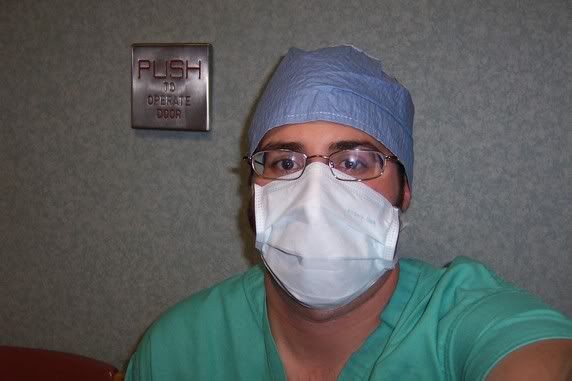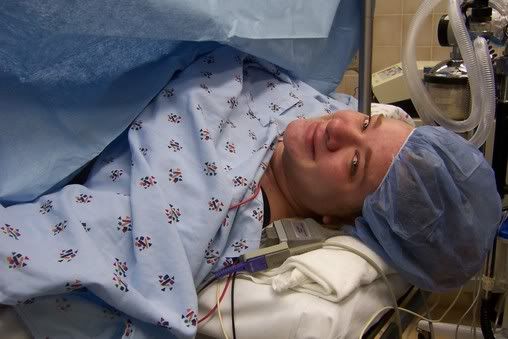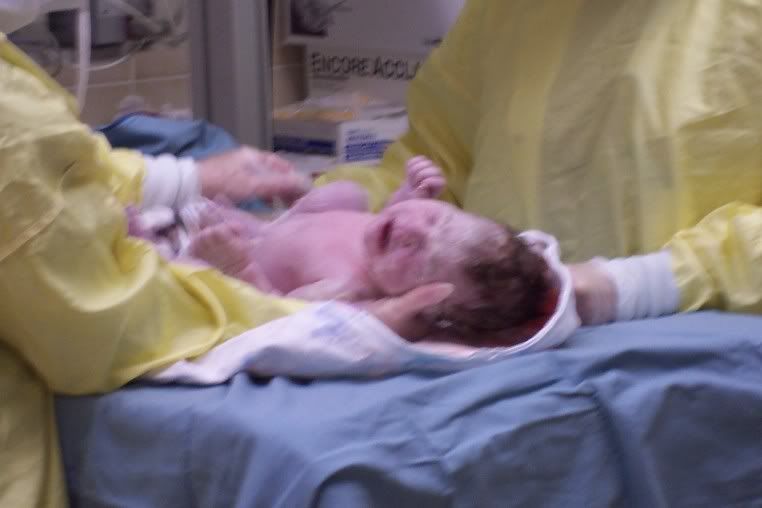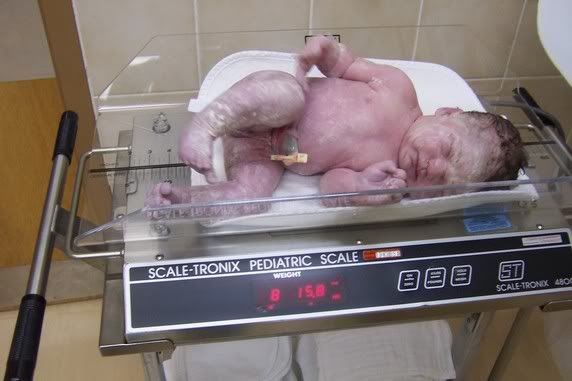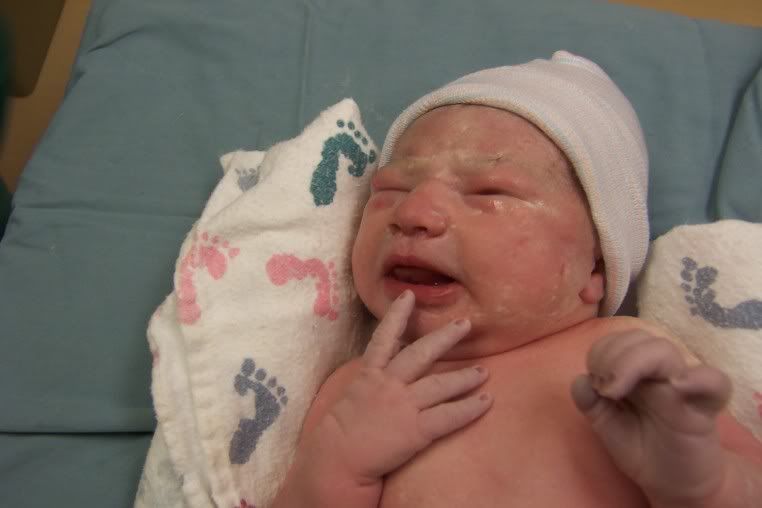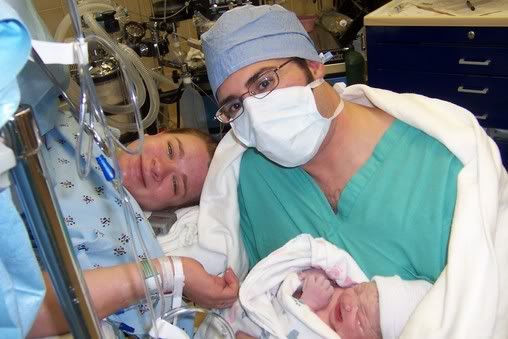 After that Morgan had to spend about an hour in recovery.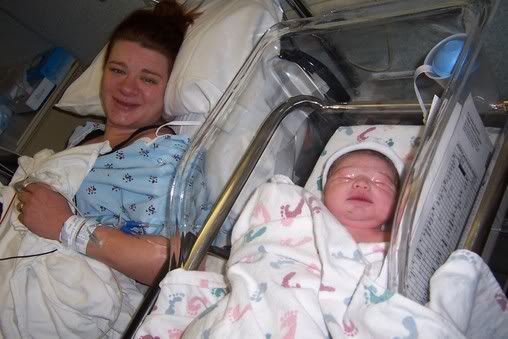 More Pics later I have to get back to the hospital.
Papa CS over and out