Morgan put her down on a blanket to take a picture of her new little outfit and she rolled over. And Morgan caught the whole thing on camera. Check it out.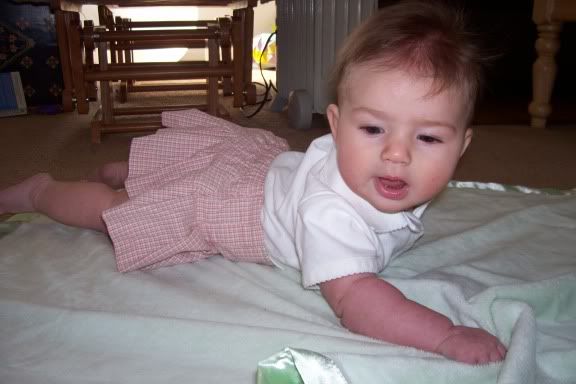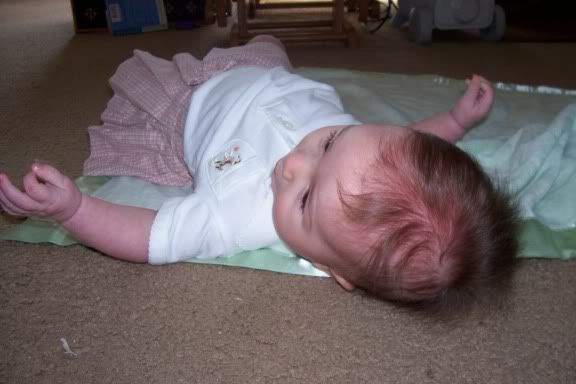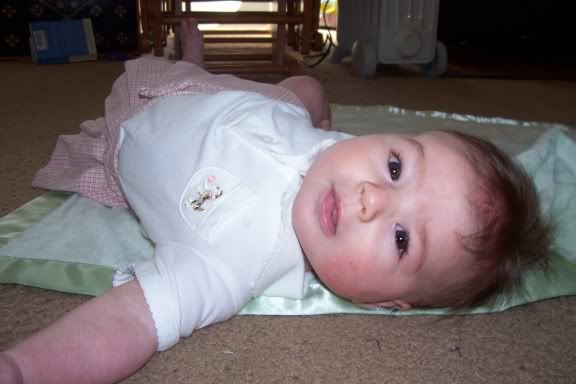 Morgan Even managed to get her to roll over for a second time while she was recording her on video,
HERE
.
Since I was at work, Ella even managed to roll over twice for me when I got home. All in all a very successful day.
CS,
Over and out